Introduction
Patrimoni natural a banda i banda del riu Tenes
En aquesta ruta a tocar de Bigues, descobrirem les singularitats del patrimoni natural dels camps de conreu i la vegetació de ribera que acompanya el curs del riu Tenes a les proximitats del nucli urbà del poble de Bigues.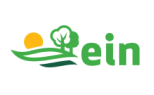 Typology

Circular horari

Difficulty

Fàcil

Duration

2 hours 15 minutes

Slope

50.00 meters
Distance

7.90 km

Theme
Slope graph

Description
Patrimoni natural a banda i banda del riu Tenes
Començarem la ruta a l'aparcament de la plaça Miquel Bosch de Ribes i seguirem l'Avinguda Prat de la Riba en direcció a l'Ametlla del Vallès. Aquest primer tram de la ruta és el més urbanitzat, però passat el polígon industrial de Can Barri, podrem gaudir de l'entorn i la vegetació que acompanya el riu Tenes en el seu curs.
Arribats al curs del Tenes, el seguirem per un bonic camí i aviat el creurem. Seguint aquest camí descobrirem les característiques de la vegetació que l'acompanya i també de la fauna que hi viu.
En els moments que la vegetació que acompanya el Tenes dona pas als camps de conreu, tindrem una visió més àmplia i diferents perspectives dels cingles del Perer i de Bertí.
A estones caminarem a tocar del curs del riu, i a estones ens en separarem per caminar per un ambient agrícola a prop d'atractives masies que ens transportaran a un passat recent.
El camí és pla i sense adonar-nos arribarem a l'extrem nord de la ruta a l'alçada del camp de Palau, a on canviarem de direcció per tornar de nou en direcció a Bigues.
En aquest tram podrem admirar la masia de Can Noguera, abans de creuar el Tenes per arribar al punt de sortida.
Tips
  TRAÇAT
La primera part del traçat transcorre per l'Avinguda Prat de la Riba i després es combinen petits camins i pistes còmodes.
Creuarem el Tenes diverses vegades per passos habilitats.
AIGUA
Porteu força aigua, sobretot a l'estiu.
No trobarem fonts al camí.
PRECAUCIONS
Eviteu fer la ruta durant períodes de forta pluja.
METEO
Consulteu la meteo abans de sortir, el Tenes pot tenir crescudes.
Eviteu les hores centrals del dia sobretot a l'estiu.
TERRENY
En general es tracta d'un terreny sense cap dificultat.
MATERIAL
Cal dur calçat còmode i adherent.
Protecció solar i gorra en èpoques de sol intens.
Màquina fotogràfica.
Pals de tresc.
Prismàtics per observar ocells, papallones, rèptils,...
Save the route
What to see in:
RUTA "BIGUES I EL RIU TENES"
What to see in:
RUTA "BIGUES I EL RIU TENES"
What to do in:
RUTA "BIGUES I EL RIU TENES"