Introduction
Fortified farmhouses, the Costa Brava and the Empordà plain
The most interesting parts of this family route in the municipality of l'Escala are: the Molí de l'Escala mill, the fortified farmhouses in the area of les Corts (Mas Feliu and Mas Torreportes), the views of the Empordà plain, the beaches of Empúries where you walk between dunes and pine forests, the views of Cap de Creus and the Canigó mountains, and the course of the Rec del Molí which flows into the sea.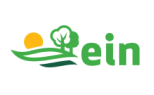 Typology

Anti-clockwise circular

Difficulty

For families

Duration

1 hour 33 minutes

Slope

30.00 meters
Distance

5.42 km

Theme

Flora and fauna

Architecture and environment

Landscaping
Slope graph

Description
Humankind and nature on the coast of l'Escala
The route starts in the car park next to the El Molí de l'Escala restaurant and heads towards the fortified farmhouses of Can Baix (Mas Feliu) and Can Noguera (Mas Torreportes) in les Corts, crossing the Muntanya Rodona and heading for the ruins of Santa Magdalena and Mas Astruc.
It then passes between old cultivated fields to the mountain of la Coma, close to the Catalunya-Empúries Archaeological Site, with views of the Empordà plain and the Pyrenees.
It then heads for the village of Sant Martí d'Empúries and, without entering it, takes the Passeig de les Platges d'Empúries, heading towards l'Escala. The trail passes alongside the beaches of Moll Grec, les Muscleres, el Portitxol and el Rec.
When the route reaches the Rec del Molí, it heads right, following the course of the channel, where you can see various species of birds and fish, all the way to the route's starting point.
Tips
Route
Most of the route follows trails, paths and the promenade.
Water           
Take water, especially in summer.
There are fountains in the built-up area.
Precautions
Respect the surroundings; remember you are in a Natural Park.
Keep an eye out for bicycles on the bike track section.
Equipment
Comfortable footwear suitable for walking.
Hat and sun cream to protect you from the sun.
Camera
Trekking poles.
Binoculars for birdwatching.
Weather
Avoid the middle of the day in the summer.
Other facilities
Area with picnic tables at Horts d'en Roure, next to Sant Martí d'Empúries.
Save the route
What to see in:
Les Corts to Empúries route
What to see in:
Les Corts to Empúries route
What to do in:
Les Corts to Empúries route