Introduction
Farmhouses with views of the Canigó and Montgrí
The best parts of this family route are the panoramic views of the Canigó Nord and the southern side of the Montgrí mountains, as well as the impressive Mas de Vilanera fortified farmhouse and the remains of the former Santa Maria de la Vilanera Benedictine monastery from the fourteenth century.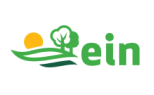 Typology

Time Circular

Difficulty

For families

Duration

40 minutes

Slope

6.00 meters
Distance

2.30 km

Theme

Flora and fauna

Architecture and environment
Slope graph

Description
Farmhouses with views of the Canigó and Montgrí
This route starts in the Plaça del Camp dels Pilans and heads south as far as the sign indicating the "Via Heraclea", Camí Real d'Empúries a França. You continue walking through the pines until you reach some cultivated fields. At this point, turn right towards Mas de la Vilanera.
You will soon see the Mas de Vilanera which stands out with its imposing square defence tower.
The route passes in front of the farmhouse and, a few metres further on, it takes a path which leads up the Vilanera mountain with spectacular views of the Canigó and Montgrí.
All that remains now is to return easily to the car park.
Tips
Route
Most of the route follows roads, trails and paths with no difficulties.
Water
Take water, especially in summer.
Precautions
Respect the surroundings and the fields of crops.
Look out for cars when walking through the built-up area.
Equipment
Comfortable footwear suitable for walking.
Hat and sun cream to protect you from the sun.
Camera
Trekking poles.
Binoculars for birdwatching.
Weather
Avoid the middle of the day in the summer.
Save the route
What to see in:
Vilanera Route
What to see in:
Vilanera Route
What to do in:
Vilanera Route