Introduction
Montgrí, the Baix Ter and the rice fields
The second of two stages touring the Montgrí, Illes Medes and Baix Ter Natural Park. This route passes through the western part of the foothills of the Montgrí Massif, the coastline of l'Estartit with the Medes Islands in front, the lower course of the river Ter and the Gola del Ter and also the rice fields of Pals.
A bike route most notable for nature and landscape.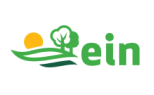 Typology

Crossing

Difficulty

Median

Duration

3 hours 56 minutes

Slope

195.00 meters
Distance

51.30 km

Theme
Slope graph

Description
Montgrí, the Baix Ter and the rice fields
This second stage of the cycle tour of the Natural Park starts at the beach of Riells in l'Escala and skirts the area of les Planasses until it reaches the Camí dels Termes, which it follows as far as Mas Puig, where it leaves this trail to follow the Camí dels Estanys towards the south.
You can admire the fortified farmhouse of Torre Ferrara and the little village of Sobrestany en route to the small village of Ullà. You pass through the town of Torroella and head to the beach of l'Estartit following the old route from Torroella to l'Escala, admiring some fortified farmhouses on the way.
While you pass along the beach of l'Estartit heading towards the Ter Vell, you can enjoy the unmatched views of the Medes Islands. You now follow the Camí del Mar, parallel to the Rec del Ter Vell, heading for Torroella de Montgrí, where you cross the river Ter and follow its course downstream to its mouth at the Gola del Ter and beach of la Fonollera.
Tips
Route
Most of the route follows quiet roads and comfortable tracks.
Water           
Take water, especially in summer.
You can get water from the fountains in the villages.
Precautions
Look out for cars on the road sections and on crossroads with them.
Equipment
Wearing a helmet is compulsory when riding a bike.
Check your bicycle and make sure it is well maintained.
Take a spare inner tube, pump and Allen keys.
Protection in sunny weather. Sunglasses, hat, sun cream.
Suitable clothing on windy days or if rain is forecast.
Binoculars for watching birds and for the viewpoints.
Camera.
Weather
Check the weather forecast before starting the route.
Strong winds can increase the route's difficulty.
Save the route
What to see in:
Bike tour of the Natural Park 2/2
What to see in:
Bike tour of the Natural Park 2/2
What to do in:
Bike tour of the Natural Park 2/2