Introduction
This complete and demanding mountain bike route through the Cap de Creus Natural Park takes us into difficult terrain, with striking landscapes resulting from the intervention of man, fire and wind. All in all, a stimulus for the senses and, at the same time, one that will make physical demands of your body. 
You will enjoy the solitude of the inland and coastal landscapes of Cap de Creus, the wide vistas, the imprint of man and dry stone construction, charming coves and villages. All the time, while circling the watchtower at the top of El Pení (607 m).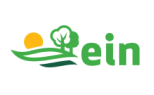 Typology

Time Circular

Difficulty

Median

Duration

6 hours

Slope

1520.00 meters
Distance

67.00 km

Theme

Landscaping

Beaches and coves

Meadows and shrubs
Slope graph

Description
Tips
You should be in good physical shape.
Don't forget to bring enough food and drink.
Tell someone where you are going, and if you can, share your location with them in real-time.
You're in a Natural Park. All its rules must be respected.
There may be other track users coming in the opposite direction.
Heavy motor traffic, especially in summer, on the road and in built-up areas. 
Danger of punctures from sharp stones on the track.
Danger of punctures from the thorns on the gorse and broom plants on the tracks and path.
Be careful when descending along the paths. There are high stone terraces you could fall down.
If you lose your bearings, don't worry, follow the track as far above the line as you can.
Save the route
What to see in:
BTT Roses - Cap de Creus
What to see in:
BTT Roses - Cap de Creus
What to do in:
BTT Roses - Cap de Creus