Introduction
This route, starting in Roses, is ideal for visiting and gaining an overview of the Aiguamolls de l'Empordà Natural Park. The gentle route largely coincides with the Ruta dels Estanys and, partially, with the Pirinexus cycle route, so you will find other cyclists going in both directions. 
You will pass through town centres incorporated into the park, some of them very unusual and original, such as Empuriabrava and Castelló d'Empúries. You will cross the Muga river and the open spaces between ponds, some of them equipped with hides from which to observe the fauna. Before reaching the midpoint of the route, you will go through El Cortalet, where the information centre of the park is located, and continue until you come across the Camí de les Llúdrigues (Path of the Otters), next to the Fluvià river.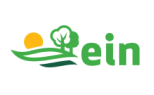 Typology

Time Circular

Difficulty

Easy

Duration

4 hours

Slope

70.00 meters
Distance

43.90 km

Theme
Slope graph

Tips
You will travel along some short stretches of paved road, with very little vehicle traffic. However, precautions must be taken.
Be careful in Empuriabrava if you take the cycle lane: when you reach the roundabouts from the left-hand side, you should take care and perhaps go up onto the pavement, as cars move into the cycle lane.
Save the route
What to see in:
Gravel Roses - Aiguamolls de l'Empordà
tour interresant.Sans difficulté.castell d emporia mérite une visite. attention apres les cortalets on roule pendant 2a3 kms sur route avec circulation. la bifurcation sur la gauche de la route n est pas bien indiquée. l application de suivi est tres bien et precise.
What to see in:
Gravel Roses - Aiguamolls de l'Empordà
What to do in:
Gravel Roses - Aiguamolls de l'Empordà