Introduction
Following the course of the Baix Ter
A stunning family route that we recommend doing by bike. This route follows the course of the Baix Ter, flanked by luscious riverside vegetation on this side of the Ter and a variety of fields of crops on the other.
You might see ducks and other birds resting in the river's course, as well as turtles basking calmly in the sun on small islets in the middle of the Ter. Along the route you can enjoy panoramic view as far as the Gola del Ter and the beach of la Fonollera, with its excellent views of the Medes islands.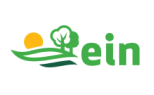 Typology

Linear

Difficulty

For families

Duration

27 minutes

Slope

6.00 meters
Distance

6.96 km

Theme

Flora and fauna

Landscaping
Slope graph

Description
Following the course of the Baix Ter
This route starts from the car park at Horta d'en Quintana on the Passeig del riu Ter and heads left through the Tamarigar vegetable gardens, with views of Montgrí and Montplà. Cross the road from Pals with great care, then straight away cross the bridge over the river Ter. Just after crossing the bridge, take a broad comfortable sandy path on the left, which you stay on until you reach the beach of la Fonollera.
In the first stretch, the trail is flanked by luscious riverbank vegetation on this side of the river and a varied series of fields of crops on the right-hand side. You will have the chance to see a wide variety of birds and other species which live around the river. The agricultural plain can be seen to the right of the route and the Montgrí Massif to the left while you approach the Gola del Ter and the beach of la Fonollera, a special location with views of the Medes islands, which is the end point of this very interesting route.
Tips
ROUTE
This route mainly follows broad sandy tracks.
Make sure you do not leave the marked paths. Remember you are in sensitive areas of the Natural Park.
WATER
Bring plenty of water, especially in summer.
PRECAUTIONS
Respect people's private property and the surroundings in general. You are in a Natural Park.
Avoid the middle of the day in high summer, and in any case, take precautions to protect yourself from the sun.
Take care when crossing the Pals road.
WEATHER
The route can be uncomfortable on days with strong wind.
TERRAIN
The whole route is flat and follows comfortable trails.
EQUIPMENT
Protection from the sun or wind if necessary.
Camera.
Binoculars and bird guide for birdwatching.
On all of the mountain bike routes we recommend wearing a helmet and gloves, as well as a puncture repair kit and a basic tool kit (Allen keys and chain tool).
Save the route
What to see in:
THE MOTA DEL TER AND THE BEACH OF LA FONOLLERA
What to see in:
THE MOTA DEL TER AND THE BEACH OF LA FONOLLERA
What to do in:
THE MOTA DEL TER AND THE BEACH OF LA FONOLLERA