Introduction
A circular cycle route on roads: Roses - Port de la Selva - Roses, bordering the Serra de Rodes.
Along a narrow road, but one in good condition, you'll travel the interior of the Cap de Creus Natural Park, enjoying its landscapes and passing through the valleys that descend towards the sea. You climb the Serra de Rodes to its monastery and return to the Empordà plain, stopping at the Mas Ventós viewing point.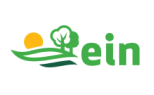 Typology

Anti-clockwise circular

Difficulty

Median

Duration

2 hours 45 minutes

Slope

829.00 meters
Distance

47.00 km

Theme

Landscaping

Beaches and coves
Slope graph

Tips
Mountain road with tight bends. There are no kerbs.
Be careful to stop at the edges.
Fine gravel on the steep descent towards Vilajuïga.
The Cadaqués road is quite busy on the first part towards the Coll de Perafita.
The traffic is much heavier in summer.
Save the route
What to see in:
Road Roses - Cap de Creus
What to see in:
Road Roses - Cap de Creus
What to do in:
Road Roses - Cap de Creus