Exemple
Introduction
Walking on both sides of the Rigart river
Entertaining proposal that makes us the Parc Natural de les Capçaleres del Ter and del Freser to discover the closest surroundings of the town of Planoles and its neighborhoods.
We will go down to the Rigat river while walking between fields of dall and small woods; We will climb along the coast of Vena, walking between oaks, beech and cherry trees; and we will visit some of the best known fountains of Planoles.

Typology

Time Circular

Difficulty

Easy

Duration

2 hours 12 minutes

Slope

258.00 meters
Distance

5.40 km

Theme
Slope graph

Description
Walking on both sides of the Rigart river
We will start the route at the Casino Square and follow the Passeig Andreu Illa until leaving the town in the direction of the torrent of La Boleda. Soon we will walk between beautiful meadows "splashed" here and there by ash and oak trees.
We will head to the Casetes neighborhood and cross the train line to the Croells torrent. We will stop to observe the schist on the Casetes road and then continue the course to cross the Rigart river first and follow the course of the Aspre torrent afterwards.
We leave the course of the torrent and continue climbing along a clared track accompanied by specimens of oak and pine trees. Next, we will leave the track to turn right on a shady path that follows the coast of La Vena, and will take us back to the Rigart River. In the stretch of Vena's coast, we will enjoy the freshness of the deciduous forest and we will discover the corner of the Vena fountain.
We follow Rigart River on a narrow path between the gorges and cross a bridge to go to Planoles' station. We will leave the station and an attractive walk, will take us to the La Serreta fountain, first, and to the Planès neighborhood below.
We leave Planès neighborhood, and once crossed the Planès river, we will continue walking along a promenade, flanked by attractive cedars until reaching the town of Planoles. Inside the nucleus, we will pass by the building of the Town Hall and the church of Sant Vicenç de Planoles, before returning to the starting point.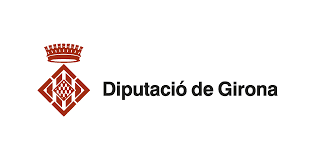 Tips
PATH
We will combine wide tracks, comfortable and well-marked paths and some mountain-like path
WATER
We will find water at the end of the route at the Serreta fountain. The Vena fountain did not crack when we recorded the route.
PRECAUTIONS
Watch the cars on the small stretches of road. They are not very busy, but you have to be careful.
WEATHER
Check weather forecasts before making the route.
LAND
The route passes through lands without major difficulties.
MATERIAL
It is recommended to carry a camera.
Take appropriate shoes.
OTHER EQUIPMENT
You will find tables, fountains and spaces with shadow in the green area near the church of Sant Vicenç.
Save the route
What to see in:
Itinerary 2: Planoles neighborhood route
What to see in:
Itinerary 2: Planoles neighborhood route
What to do in:
Itinerary 2: Planoles neighborhood route