Introduction
Cliffs with views of the Alt and Baix Empordà
This short but intense route will lead you to discover the closest mountainous area to l'Estartit. Your reward for completing the steepest sections is unbeatable views of the Medes islands, l'Estartit, and much of the Baix and Alt Empordà.
You will climb to the top of Roca Maura, visit Torre Moratxa and discover its history and, on the way back to l'Estartit, learn about the species of fauna that live there.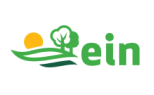 Typology

Anti-clockwise circular

Difficulty

Easy

Duration

1 hour 37 minutes

Slope

225.00 meters
Distance

4.86 km

Theme

Flora and fauna

Landscaping
Slope graph

Description
Cliffs with views of the Alt and Baix Empordà
This route starts just in front of the tourism office of l'Estartit and straight away goes along the Carrer de Santa Anna, which it follows as far as the Plaça de l'Església. A little further on, take the Carrer de Primavera, which is paved and climbs steeply until you reach the Salt d'Euga viewpoint.
A few metres further on, leave the paved road which leads to Torre Ponça to turn steeply to the right towards Roca Maura. The start of this climb is surrounded by a forest of Aleppo pine and, as you approach Roca Maura, garrigue on carbonate terrain starts to dominate.
At Roca Maura you can stop to catch your breath and can also enjoy the impressive scenery this special viewpoint offers.
You now carry on towards Torre Moratxa along the clifftop walking on very rocky and uneven ground dominated by garrigue. You will visit Torre Moratxa and discover its history, before starting a descent on a path which is unclear and rocky in places (take care not to twist your ankle). 
Before you come to Coll d'en Taians, turn to the left and continue the descent, now heading back towards l'Estartit. You now approach the first houses in the built-up area and we recommend following the track, especially in sections where the path is unclear.
When you get to a paved section, follow Carrer Rocacorba until you take some stairs which descend steeply on the right, and following the Torroella road head back to the church square and the starting point.
Tips
ROUTE
Wide sandy tracks alternate with paved stretches.
FACILITIES
There are two rest areas, one at the Font de Santa Anna and the other at the Font dels Capellans.
WATER
Bring plenty of water, especially in summer.
There is a fountain in Santa Anna on the way back to l'Estartit.
PRECAUTIONS
Respect people's private property and the surroundings in general. You are in a Natural Park.
Avoid the middle of the day in high summer, and in any case, take precautions to protect yourself from the sun.
Keep an eye out for motor traffic in built-up areas.
TERRAIN
The whole route is flat and follows comfortable trails.
EQUIPMENT
Protection from the sun or wind if necessary.
Camera.
On all of the mountain bike routes we recommend wearing a helmet and gloves, as well as a puncture repair kit and a basic tool kit (Allen keys and chain tool).
Save the route
What to see in:
Les Maures
What to see in:
Les Maures
What to do in:
Les Maures