Introduction
Walking through dunes and cliffs
This family route takes you somewhere that is one of the most attractive corners of the municipality of l'Escala and has the most spectacular scenery.
Spectacular cliffs, unique plants, coastal dunes and varied pine groves are the settings offered by this interesting family outing.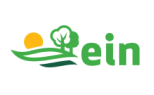 Typology

Anti-clockwise circular

Difficulty

For families

Duration

1 hour 16 minutes

Slope

82.00 meters
Distance

4.42 km

Theme

Flora and fauna

Landscaping
Slope graph

Description
Walking through dunes and cliffs
The Planasses Salpatx route starts on the Avinguda de Riells next to the Pineda d'en Berdellac pine grove and initially heads towards Planasses and the Bunkers of l'Escala area. When it reaches the bunkers area, it turns to the right, following the coast.
It passes alongside coastal dunes firstly, and later through twisted pines at the top of the cliffs of the beach of Salpatx. There are breath-taking views of Punta Grossa and the coastline of the Cap de Creus Natural Park ahead of you.
Turns to the right on a trail heading towards Salpatx, sometimes through Aleppo pine groves and sometimes through maquis of kermes oak and rosemary shrubs. It reaches the top of the hill, where old military defences are still visible.
You now descend until you rejoin the route you took to get here. Then continue towards Illa Mateua, where you can enjoy a spot with unique scenery.
From here, head back, essentially following the route from the outward leg all the way to the starting point.
Tips
Route
Most of the route follows trails and paths with no difficulties.
Some rocky stretches. 
Water
Take water, especially in summer.
Precautions
Do not go too close to the cliffs.
Respect and follow the marked route and so not stray off the paths.
Respect the surroundings; remember you are in a Natural Park.
Take care not to twist your ankle on the rocky paths.
Equipment
Comfortable footwear suitable for walking.
Hat and sun cream to protect you from the sun.
Camera
Trekking poles.
Binoculars for birdwatching.
Weather
Avoid the middle of the day in the summer.
Other facilities
Tourist information point at the point where cross the GI-623.

Area with picnic tables at Horts d'en Roure, next to Sant Martí d'Empúries.
Save the route
What to see in:
The Planasses and Salpatx Route
What to see in:
The Planasses and Salpatx Route
What to do in:
The Planasses and Salpatx Route