Introduction
Rolling mountains
This route starts in Torroella de Montgrí and follows the slopes of the Montgrí Massif, following paths and tracks with panoramic views of the Empordà, the coast and the Medes Islands.
Discovery route: this passes through dunes hidden beneath tall pines, over karstic outcrops which can make the route challenging on a bike and along the quiet route to the Mota del Ter.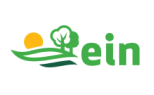 Typology

Time Circular

Difficulty

Hard

Duration

2 hours 30 minutes

Slope

373.00 meters
Distance

28.00 km

Theme
Slope graph

Description
Rolling mountains
A real route for discovering the secrets of the Montgrí Massif and the plain of the Baix Ter. This route's length makes it ideal for doing on a bike. We will try not to make you stop to read too often. Instead, at the few stops you do make, we will tell you about the best of what is hidden in the plain and the mountain.
The Mediterranean characteristics of the mountains offer unique vegetation, fauna and geology. Caves, fissures and sinkholes have formed in the karstic terrain of the Montgrí. The mountains drop down into the sea, forming cliffs. The abundant shrubs form impenetrable thickets and holm oaks are gaining ground on the old pine groves which were planted to prevent the advance of the sands.
On the subject of sand, you will discover how an inland dune formed in the middle of the massif and how it was stabilised by human ingenuity. You end by riding easily alongside the dry riverbed of the Ter Vell and the Ter Nou, a river setting where work is being done to restore the typical native riverbank vegetation.
Tips
ROUTE
The route follows broad and sometimes very rocky trails.

In the higher parts of the Muntanya Gran the exposed rocks make cycling challenging.
WATER
There are no sources of drinking water on the route. We recommend you have a full water bottle when you set off on your bike.
PRECAUTIONS
The route crosses the Gi-641 road. Take great care as this road has a lot of traffic.

Keep an eye out for cars on the urban stretch of the route.
EQUIPMENT
Suitable equipment for a bicycle trip (spares, water, etc.).
OTHER FACILITIES
The route is signposted with the number 41.

There is a rest area next to the Sand Warden's Lodge.
Save the route
What to see in:
Discovering the sands route
What to see in:
Discovering the sands route
What to do in:
Discovering the sands route