Introduction
Through the foothills of the Montgrí
A short bike tour which links l'Estartit and Torroella passing through the foothills of the Montplà. This is an enjoyable route with a more technical final part where you can have fun on your bike in this part of the Baix Empordà.
The outward leg is on the agricultural plain, a landscape where the human footprint is constantly present. The return leg takes you through the foothills of the Montgrí, where there is no lack of evidence and remains of activities carried out there many years ago.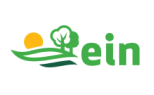 Typology

Time Circular

Difficulty

Median

Duration

2 hours

Slope

250.00 meters
Distance

16.60 km

Theme
Slope graph

Description
Through the foothills of the Montgrí
This bike excursion starts by looking for the old route from l'Estartit to Torroella, which will show you an open agricultural plain and closed rocky mountains.
After Torroella you leave the plain to climb into the mountains. We do not want to break your rhythm on the bike, but the stories you can find in the mountains deserve a brief stop.
You soon enter the inland dune, a sand dune formed by sand from the bay of Roses and which now welcomes you in the form of a rolling pine forest which was planted to stop it advancing.
Leaving the sands behind, you encounter karst and the route becomes technical. The carbonate rock is exposed wherever you go. Aixarts – fields surrounded by low stone walls – and huts illustrate the work done long ago by human hands.
The landscape is very humanised, both on the plain and in the mountains, and at every corner there are traces of human activity that demonstrate an intense economic and social link between the people of the region which made the plain and the mountain a great store of food and resources.
Tips
ROUTE
The route follows broad and sometimes rocky trails.

On the downhill stretches, take care not to slip on the rocks.
WATER
There is no drinking water on the route. We recommend you take a full water bottle when you set off on your bike.
PRECAUTIONS
Keep an eye out for cars on the urban stretch of the route.
EQUIPMENT
Suitable equipment for a bicycle trip (spares, water, etc.).
OTHER FACILITIES
The route is signposted with the number 42.

There is a rest area next to the Sand Warden's Lodge,
Save the route
What to see in:
SHORT TOUR OF MONTGRÍ
What to see in:
SHORT TOUR OF MONTGRÍ
What to do in:
SHORT TOUR OF MONTGRÍ