Introduction
Intense and rugged coastline
This section of the camino de ronda coastal path runs along the narrow footpath that follows the coastline between Almadrava and Cala Montjoi. We pass cliffs, steep rocks, solitary coves, pine forest and Mediterranean scrubland.
It is a route to walk and be inspired by, with some sunny stretches and some in shade. Ideal for cooling off in summer or, in winter, for taking in the calm and tranquility. But don't be fooled, the climbs and descents to the coves will require that we are in better shape than we think.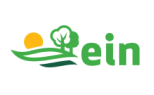 Typology

Linear

Difficulty

Easy

Duration

2 hours

Slope

193.00 meters
Distance

4.40 km

Theme

Flora and fauna

Geologia

Landscaping
Slope graph

Description
Intense and rugged coastline
The camino de rondacoastal path starts at the same point that the Cap de Creus Natural Park begins. Right at the start we can see it will be a rather wild stretch, with no urban development and with wonderful sea views.
Following the line of the coast we arrive at Punta Falconera, with exceptional views of the Bay of Roses. Here there are the bunkers of the 8th battalion, built to defend the coast in case of attack during World War II.
The vegetation is low, mainly brush and scrub, with a few trees such as holm oaks, pines and olive trees dotting the landscape. Once we have descended to the first cove, Cala del Lledó, the  route takes in several coves and the shadow of pines and holm oaks becomes more prevalent. We pass through an area recovering from the forest fire of 2014, where we can see the green scrubland growing vigorously.
As the coastline meanders between sea and mountain, we pass Cap Trencat and Cap Blanc, which give us a hint as to the next cove we will visit. From this point the Cap Norfeu, the most eastern Cap de Creus, will be present until the end of the route. We arrive at Cala Montjoi, where the Mas de Montjoi de Baix and the Mas de Dalt reveal that formerly there was human activity in this spot. At this point we can return along the coastal path to the beginning of the route or, if you feel like going on, you can join with the megalithic and landscape routes.
Tips
ROUTE
This stretch runs along the coastline on a dirt road, well marked and with little shade
Despite not having long climbs, going up and down to the coves makes it a demanding route
There are no developed areas until you reach Cala Montjoi
WATER
There are no drinking water sources, bring some with you
PRECAUTIONS
Be careful when getting close to the cliff edges
In the summer, avoid the middle of the day and put sun cream on
Wear sunglasses and a hat. The reflections of sea water and the intensity of the sun can catch you out
EQUIPMENT
Take binoculars with you so you can observe the birds that like to stand on rock ledges
Save the route
What to see in:
Camino de Ronda coastal path to Montjoi
What to see in:
Camino de Ronda coastal path to Montjoi
What to do in:
Camino de Ronda coastal path to Montjoi