Introduction
Diversity is richness
If we want to disconnect a few hours and enjoy the essence of both the mountain and the beach, or both at the same time, this is a very good proposal.
Coves with clear waters, cliffs of pines and other vegetation that holds the wind, make up a landscape that does not leave anyone indifferent.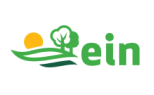 Typology

Time Circular

Difficulty

Easy

Duration

2 hours 30 minutes

Slope

293.00 meters
Distance

7.70 km

Theme

Flora and fauna

Geologia

Environment
Slope graph

Description
Diversity is richness
Circular route that could be divided into two parts, one more interior and forestall and the other one totally coastal but not less genuine.
We will begin following the GR 92 along Tossa's stream which will take us through a forestall track through Mediterranean forests up to "Coll del Sastre". Once on the hill, we will stop following the GR 92 and follow the indicated route with its own green marks.
We will descend to the coast line, but before, we will cross a campsite in the last section, and Cala Pola will appear in front of us. It has a golden and thick sandy beach with a high landscaping value being the chosen site for advertising spots on more than one occasion.
From this point the route changes completely, we will follow the "cami de ronda", which is both close to the coves, far above the coast, giving our eyes some panoramic views of a sea and a spectacular coast
There will be a very advanced point of the route in which we will have to continue along the car road for a few meters and immediately return to the mountain paths between clear forests and cliffs.
Finally, we will arrive to Tossa de Mar at "Mar Menuda" beach where we will have beautiful views of the island of Tossa and its impressive walled Old Town.
Tips
TRACK
The route is varied, at the "Coll des Sastre", there is a section of descent where you can slip despite being a wide path.
Cross the Pola campsite, do not be afraid, as it is established for now.
Camí de Ronda is narrow and irregular.
We will find an elevation difference on the way out of Cala Pola, but it is a short and affordable stretch for the majority, there is also a rising hill that goes from Cala Bona to the Xalet de Sant Jaume.
In the Xalet de Sant Jaume we will have to enter the road and take a few meters on the left side until a viewpoint.
There is a slippery slope leaving the viewpoint to take Camí de Ronda again.
WATER
It is recommended to bring water, since we will not find fountains, although in high season you may be able to buy water in the campsite and in the bar that opens in Cala Bona.
PRECAUTIONS
Pay close attention to the cars when we enter the road, walk along the left-hand side.
Remember to hydrate and protect yourself from the sun.
Stay alert until "Coll del Sastre", as we will share the itinerary with bicycles off-road and perhaps we will meet on some points of the path.
We also need to be careful while doing Camí de Ronda, it is not complicated, but it can be dangerous to leave the path, we must look where we put our feet in some points.
WEATHER
It is recommended to bring sun protection and the head protected (cap) in summer, there are paths with few shadows.
LAND
You have to wear comfortable footwear for walking, preferably for walking on soil and stone, there are sections of rock and sand with slopes. 
MATERIAL
A camera will allow us to take pictures of landscapes and interest points, especially during Camí de Ronda.
Walking poles both for the ascents and for the descents can do our service despite not having large slopes.
OTHER EQUIPMENTS
The town of Tossa de Mar has many unique buildings, as well as emblematic spaces such as the Roman villa of Els Ametllers, the lighthouse, Vila Vella, the Sa Roqueta district and the Sa Riera park if you can, it is worth the time to take a walk.
To learn more about the history of Tossa you can visit the Municipal Museum of Tossa de Mar, located in the Vila Vella in a privileged building from the 14th century.
You can visit the lighthouse where there is the Mediterranean Lighthouse Interpretation Center.
To know timetables and other information related to visiting Tossa de Mar visit the tourist office, open all year round, you can also visit its website.
To learn more about cork and its history in relation to human activity, you can visit the Palafrugell Cork Museum, also in the county of Girona.
Save the route
What to see in:
Cala Pola
What to see in:
Cala Pola
What to do in:
Cala Pola