Introduction
Fountains and forests around the Clarà stream
The concentration of fountains in this route is amazing and serves as a thread to go to this attractive mountain slope near the Argentona near the Clarà stream course.
Crossing different environments; dark hollow streams dominated by oak, pine groves, Aleppo pines and maritime pines and returning to the starting point walking around the insides of the Clarà stream.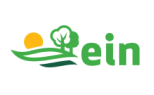 Typology

Time Circular

Difficulty

Easy

Duration

1 hour 32 minutes

Slope

183.00 meters
Distance

4.96 km

Theme
Slope graph

Description
Fountains and forests around the Clarà stream
We leave the car in the parking lot next to Argentona's doghouse and start walking toward the Clarà stream to immediately take the "Cal Manreset" stream, which will continue for a while until turning towards the beautiful "Roure" fountain.
Continue up a narrow path surrounded by oaks, till you reach "Quico's" fountain, where we will be able to experience a magical atmosphere on its yard. The surrounding vegetation and granite rock formations make this a very special fountain.
We leave "Quico's" fountain and continue upwards, first on to small tracks and then to a wider track but equally attractive. As we go up, we leave the forest of oaks to enjoy extensive pine forests of different species (pine, white pine and maritime pine).
Once at the highest point of the route, we will start the descent in order to visit another charming corner, the "Castanyer" fountain, where we can sit and enjoy a refreshing environment.
Once visited the fountain, we need to get back on track and continue downhill until turning into a narrow path in the direction of the "Castanyers d'en Cabot" fountain first, and then the "Gavatx" fountain. The stream's ambience in this section of the route, flanked by gravel walls, making that despite being relatively close to urban areas, we feel isolated and alone.
We continue down the stream towards Clarà stream's course, that will guide us to the starting point on a nice flat road surrounded by vegetation.
Tips
PATH
We will combine sections of narrow paths, narrow roads flanked by pleasant pine forests.
WATER
We will find water at "Quico's" and "Roure" fountains, we will also found water on the other fountains if we go after it rains.
PRECAUTIONS
Be careful not to slip on the sloppiest areas and when walking down the narow tracks.
WEATHER
We do not recommend doing the route with heavy rain, remember that at some stages we will go into streams.
LAND
Bring suitable footwear for walking on slippery ground in certain sections.
EQUIPMENT
We recommend bringing a camera.
OTHER FACILITIES
You will find places to sit down and some tables at "Quico's" fountain.
Save the route
What to see in:
Path of the Clarà stream fountains
Ruta que ens ha decepcionat. Seguint el track, és molt fàcil despistar-se, Hi ha moments que no coincideix amb el gps i és molt molestós, o els camins han desaparegut o no concorda amb les coordenades de la ruta. Hi ha trams que semblen per fer-ho amb motocròs. No ens ha agradat en general, tot i que la part final està millor i les fonts són maques.
What to see in:
Path of the Clarà stream fountains
What to do in:
Path of the Clarà stream fountains