Introduction
Among Mareseme's coastal territory and Vallès' plain surface
For the variety of environments and places that this path takes us through, we are facing another jewel of the natural heritage of the town of Argentona.
We will box-walk between stone walls along Road Parpers as we learn its history, we will walk through open pine forests, visit hidden fountains and walk through lonely gullies, only accompanied by birdsongs. Enjoy...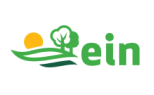 Typology

Time Circular

Difficulty

Easy

Duration

2 hours 41 minutes

Slope

308.00 meters
Distance

8.80 km

Theme

Flora and fauna

Environment
Slope graph

Description
Among Mareseme's coastal territory and Vallès' plain surface
The "Road Parpers' Route" (Ruta de la via de Parpers) has its starting point in the neighbourhood of "Can Pins", near "Can Freginals" and "Can Navas", now known as "Bell Racó", the last one, is a majestic house that currently is used for events and celebrations.
At the beginning of the route, we will walk in parallel to the "Riudameia" stream for a few hundred meters along a track, which we will leave to go into the "fondo de la Gallega" before reaching the "Road Parpers", which without loss will lead us to the neck of the same name. We will see the remains of this ancient communication route between Maresme's coastal territory and Vallès' plain surface and we will continue walking flanked by stone walls on one side and the other side will be gravel.
Extreme caution when crossing the "Parpers Road" reaching the neck and the we will take a small path that will accompany us entertained between pine groves to till "ca l'Espinal", farmhouse, now in ruins, which dominated both sides of the ridge coast.
From this point, we will follow for a few meters a small track, but soon we will leave it to take a series of entertaining tracks (watch out for the track in the app), which will lead us to the "Llorer" fountain first, and then to the "Àlbers d'en Java" fountain afterwards.
Once visited the "àlbers d'en Javà" fountain, where we can refresh ourselves and drink water, we will follow for a few metres the "xaragall de l'Espinal" to abandon it, turning right uphill. The trails on this section of the route are varied in the atmosphere. Despite the predominance of the holm oak forest, we can see some alternation with oaks and pines forests.
Now continue declining towards the "xaragall de Can Pins", which will accompany us nicely, back up the neighbourhood of the same name, and starting point.
Tips
PATH
The route runs along narrow roads, trails and a small sections in streams.

Some steep downhill sections before the "Llorer" fountain.
WATER
We will fins water at the "Àlbers d'en Java" fountain.
PRECAUTIONS
Be careful not to slip on the most steep sections, especially "Ca l'Espinal" and the "Llorer" fountain.

Short but sloppy rock path within the "xaragall de l'Espinal"
WEATHER
We do not recommend doing the route with heavy rain, especially crossing the "Xaragall de l'Espinal" an the "Ca Pins" one.
LAND
Bring suitable footwear for walking on slippery ground in certain downhill sections.
EQUIPMENT
We recommend bringing a camera.
OTHER FACILITIES
There will be places to sit down and a table at the "Llorer" fountain.
Save the route
What to see in:
Road Parpers' Route
La ruta està molt bé (vam anar amb dos nens i van disfrutar els dos molt). Hi han dos trams cap a la part final que no estant molt ben indicats i fan que et surtis del recorregut. Però amb el mapa de la app, l'ubicació i tranquil·litat et pots ubicar. Crec que realment es tracta de 12 km de ruta.
What to see in:
Road Parpers' Route
What to do in:
Road Parpers' Route